Who Is Justin Prince & Why Is He So Impactful?
Justin Prince is an Entrepreneur for 14 years and is one of the most unique, down to earth speakers, trainers, and influencers you will ever come across. Justin as build 4 multi million dollar business and doesn't seem to slow down any time soon. He is on of the advisors on the John Maxwell team. He is a husband, father, leader, upline, and true friend. We had the pleasure of getting some time from Justin and asking him so deep questions about his journey, and the mission is he on to change the world. Enjoy this jammed packed 2-part interview with one of the most impactful men you can come across in this lifetime!
Legacy
To start your day…ask yourself, How will I build my legacy today? Its funny when we ask ourselves deeper, tougher questions we find ourselves with different answers.
I think for me the foundation of my success comes back to one thing, keeping the main thing the main thing. Family and legacy go hand in hand for me. Everything I do, every decision I make always come back to those things, Family and Legacy!
One of the turning points for me years ago, was having the light bulb go off that I am  either lifting ppl up or dragging them down. There is no gray area there. I realized that I had to simply choose. You have to make that choice as well. In this life you don't choose who you lift up and who you don't. Its either lift everyone up, or lift no one up.
I chose to lift every body up and that was one of the best decisions I have ever made. There are a few things, that if you ask yourself everyday, you'll find yourself having less negative emotions running your life.
Do I value people?
What new ways can I to add value to people?
How did I add value to this last connection?
How did I encourage others to add value to people?
How is John Maxwell in person?
John Maxwell is better behind the scenes that he is when you see him all over the place. We took a trip together to Costa Rica & it was one of the most impressive experiences I have ever witnessed. John's energy and his passion for helping people is what most impresses me. He has that energy because of his passion. But I think we have to really look and understand the word passion in order to find this energy for ourselves.
The word passion actually means "to suffer with." When you have passion, you're willing to go through the tough times. You are willing to go through the things that cause most people to quit!
Lessons From John Maxwell
Do you have positive expectations? Are you expecting to win or lose? I expect to become the person that has xyz, or does xyz.
How would you summarize my success? Expectations. That's where you tap into the true energy.
Create your future with your future, not with your past
I pity the man that becomes a millionaire, without becoming a millionaire

Part 2 – How To Create Instant Influence On Social Media
Anytime anyone asks me about my success, I always come back with, "it took longer than I thought." It took me longer than I would've planned to create these results and honestly it was a lot harder than I thought as well. But it was always worth it. Anytime you are faced with a road block in your business or life, just ask yourslef how can you do more for your people, your tribe.
How can you add more value RIGHT NOW for them. Often we get caught up in our wants and needs, instead of thinking about the wants/needs of our audience and tribe. What could you do for them, what can you make, think hard about over serving them and watch what happens to YOUR results.
Here is something that I want your audience to remember. The market place is the great employer. It will pay you what it thinks you're worth! So you can't decide what is "valuable to your audience", they will decide. Its also important to remember that audiences to vote with their mouths, they vote with their dollars! That means don't always listen to what people are telling you, listen to what people are spending their money on today, and you'll get all the information you need to be employed by the marketplace forever. John Maxwell is a perfect example of this. He's been connecting and serving his audience for over 50 years and continues to over serve.
So ask your self at the end of each day, week, month, or year…How can I increase my value? Is there a way I can GIVE 10x before I get 10x?
Then just go serve at a high level for an extended period of time, and you'll grow into that income! I promise you will start to become the person that demands a higher income, and it will show up.
A mentor of mine would always tell me "Life isn't about where you go it's about who you go with". So surround yourself with people going places that you want to go and you'll find yourself exactly where you want to be.
How Did You Solidify Your Success As An Entreprenuer
It sounds a little cliche sometimes but the honest truth is that you need to double down as an investment in your future. You need to find something that you can get rich at, a skill that will pay you forever and double down!
John Maxwell talks a lot about his training – The Rule of 5
The one thing your audience audiences audience is seeking clarity.
"Can you help me to clarify what I'm doing."
The five things you should do everyday to achieve your goals. It's like cutting down a tree. Taking 5 good swings every single day!
Knowing the goal: Wanting the tree to fall
If you haven't already I highly recommend reading the book High Performance Habits by Brendon Brechard. One thing I love out of that book is when he talks about you don't have to do the right thigns all day long, Successful people, they do the right things 64% of the day. Thats all
Swing #1-5 What do you want? Get extremely specific.
What tools do I need? In order to accomplish this.
Number 3 is to FOCUS – we live in the most distracted time in human history.
Stay consistent – I know I can do this day in day out. Everyday I do five things.
John's Five Daily Habits
1. Read – Read a good book, in self development, and in the skill that you have chosen to master. Read 10 pages at least each day.
2. Think – Take the time each day to think about what is important to you. Think about what makes you feel uncomfortable, and reflect to grow. Think about what your life will look like after you have changed so many lives. Take the time to be with yourself, to be with God, in a quiet place, with no technology, and think. It can be the hardest thing to do at times, but if you do, you will reap the reward.
3. File – File things away that will help you later, file articles, videos, etc. You can even file away advertisements you see to help you in the future.
4. Ask Questions – They say good coaches ask the best questions to their clients. In order for you to get the life you want, you will need to start asking yourself some questions. Ask yourself the tough questions to get the deep answers you seek.
5. Write – Write something in a journal or online journal each day, it can be kept private or you can use your writing to publish an article, create a live broadcast, record a video or audio piece of content.
Here is a huge breakthrough if you are not where you want to be. The word until will guarantee your success. Figure out what you want and just do it UNTIL.
What Are Justin's 3 Things He Shows Up As Daily? Influence, Impact, & Inspire
My five things that I do everyday to chop down my tree:
Study – I like to read a book, study a course, or my favorite is to attend masterminds, I am actually headed to Brendon Brechards Mastermind this coming weekend
Sweat – I like to move my body and workout each day. I do this more for my brain than my biceps honestly. I get the best ideas and get the most clarity after I have moved and sweat for the day.
Smile – This is one of my favorite of my five. What smiling does for you is amazing, its one of my favorite tips from the book How To Win Friends & Influence People by Dale Carnegie. Its crazy how effective smiling is during a call, in your videos, writing content. Just smile all day and you'll have less bad days.
Serve – This is just me looking to help anyone I come in contact with during the day. I always ask myself how I can serve my wife, my kids, my team. My goal is to have people know without a doubt that I intentionally served them today. Wake up ready to give back!
Strive – You must strive to be better than yesterday, or last week, or last month. And the only way to truly know if you are making progress in any area of your life is to make sure you are tracking it. Track your food, your workouts, your business, your date nights! Track every area of your life you want to see improvement in. Comfort is the enemy of progress.
Breakthrough Moment:
One thing that always amazes me when I am around John Maxwell is that he doesn't even talk about yesterday. It never comes up. He may talk about the past, and bring up a relavent story, but yesterday, what happened yesterday seems to never come up. He is always moving forward with such elegance and precision.
Find the five things you are going to do each day to knock down your tree. Whatever that is, just pick your five and go to hitting that tree every single day.
Most people react and are distracted Intentionally create the life you want on daily habits. You are what you repeatedly do. Excellence is not an act it's a habit.
Some of the best advice I have ever gotten, and what I truly think helped me turn a huge corner in my career is "Focus to build wealth. Diversify to keep it."
Multiple Streams of Income – Multiple streams of income is a funny phrase. Most people get this concept confused and never end up building anything truly worth much! Build one stream of income so strong that it naturally creates multiple streams of income.
Bill gates is a great example. He did nothing else for over 20 years but build microsoft. He went all in and doubled down on that business. So thats what I did, I just went all in. Now I can diversify. So thats the advice I would give your audience too.
The goal isn't just income. The goal is lifestyle. I have a lifestyle most people couldn't even dream of having. I have the stuff because I stayed focused. Find something you can get rich at and double down! Build wealth doing that thing.
What's one thing know one knows about Justin Prince?
I had to reinvent myself. I was basketball player. It was hard on my ego. But I had to create confidence in other areas. I think that a lot of times we find ourselves having to reinvent ourselves in life and its how we respond that makes the difference.
Connect To Justin's Website – https://Www.IAmJustinPrince.com
Facebook – https://www.facebook.com/iamjustinprince
Instagram – https://www.instagram.com/iamjustinprince/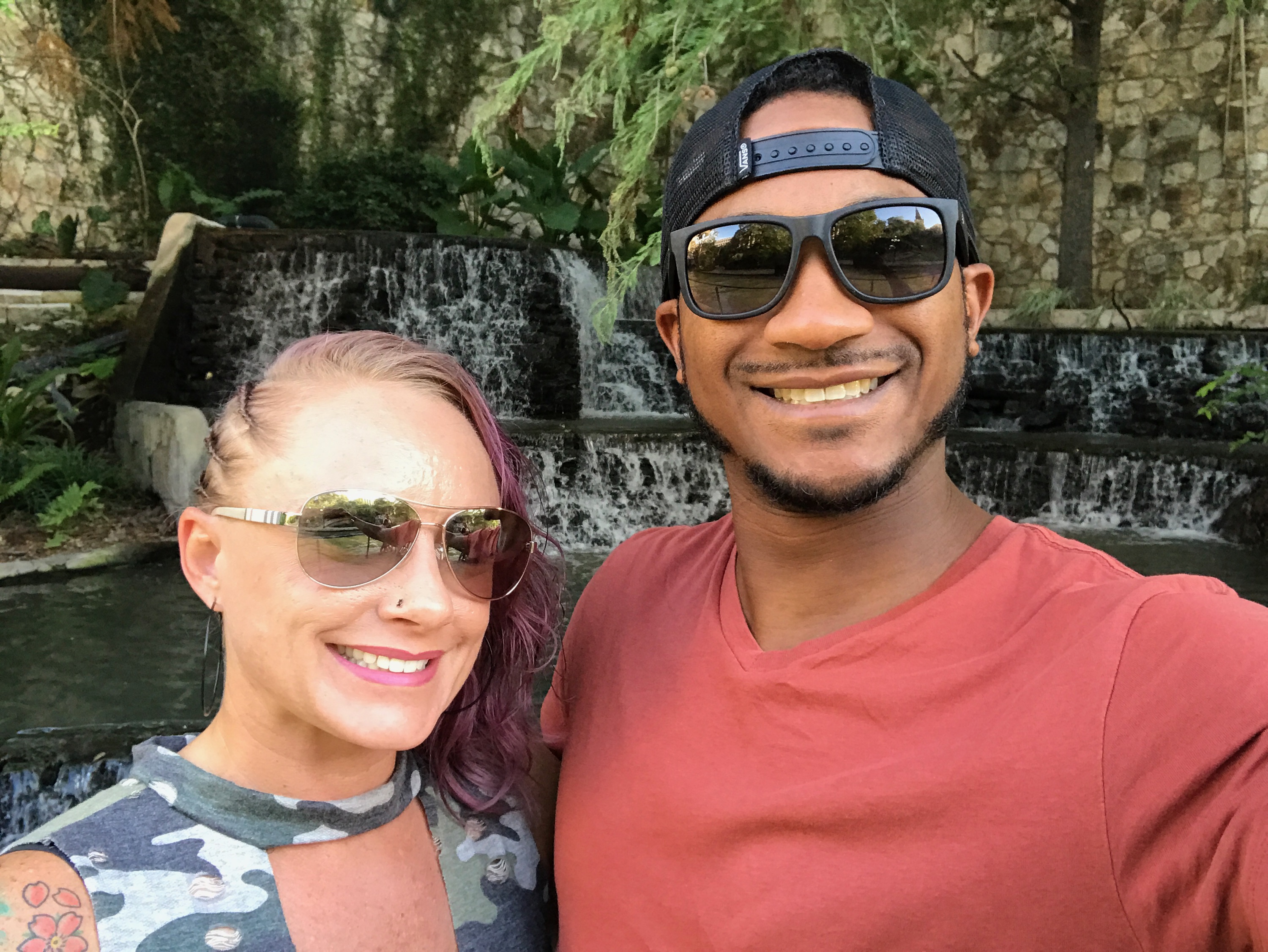 Lifestyle Is A Choice, You're Just One Choice Away...
PS: If are NOT making the daily sales you'd like to online, its possible you're telling the wrong story. You may not be using STORIES the right way and its costing you sales. Discover how STORY TELLING will increase your daily sales today. Check It Out Here

Want The Exact Checklist For Launching Your 7 Figure Coaching Business?
Download Our Impact Launch Formula Checklist 
14 Days To More Attention, Leads, & Sales Online In Just 27 Min Per Day
(Without Spending A Dollar On Ads Or
Chasing Dead Beat Prospects)