Have you ever wondered why certain people crush their business online and why others don't?
One key skill that sets the highly successful apart from everyone else is the ability to perform a great launch over and over!!
You may have heard that before. If you're like us back in 2014 we didn't take launching seriously.
So what makes a great launch to a successful brand or business online?
We put together 10 steps to a successful launch of your brand or business online
We know you're thinking how should I relaunch my business? Will these 10 steps really make the difference? If it's One thing we know. Success loves speed, and in order for you to have a successful launch or relaunch, you'll need some momentum! Below we will share with you the exact 10 step launch process to help you crush any goal in the next 30-60 days.
Be sure to download the online launch guide below and fill out the sheet make sure your next launch is amazing.
Please remember! Before you do any of these ten steps. The thing that makes each step unique is your impact story. Check out our impact story post here.
First before we cover the 10 steps to a successful launch online, lets cover some common mistakes! Be sure that you're not focused on perfection, but progress! Also, be sure to schedule your launch for 30-60 days. 90 is usually too long for most people.

1. Commit to this launch.
Commit to your big vision. How many times have you said you were going to do something but didn't see it through. Not this time! Set this as a new affirmation, a declaration! "I am committed to my big vision". Let your friends know, let social media know, and decide what you're going to give up during this launch. What are you willing to sacrifice during this launch period? It could be tv, radio, gossip, waisted scrolling, etc. – Next, explain to your close family that there is going to be a season. You may have to miss a couple of movies, or bowling nights. But it will be worth it! Decide to commit to the activity. Set your intention on the outcome. Set a clear vision of what will be different in your life after this launch! Results are great, you will get those, we promise. But exposure, and relationships are key to a long term successful business. For all the action steps be sure to download your copy of our free launch guide.
2. Set Your Goals (S.M.A.R.T.)
Now it's time to set a goal! Once we know the amount of money we want/need. Then we set activity goals for the 30-60 days. Ex: I will enroll 10 new members or customers in 30 days. I will help 2 of my team members hit xyz rank. I will make 15 sales per month,  for two months. I want to make $4k, $5k, or $10k over the course of my launch) You get the point! We want you to set some goals down on paper. Remember, we want to set SMART GOALS. Specific, measurable, attainable, reasonable, and timely. Understand your numbers, and do the simple math. Watch your comp plan again (If you're in network marketing) to get clear on this goal! If you're having trouble with this ask your Upline, or someone you trust to help you. It doesn't have to be perfect. Just something so we can work our launch plan. In order to get a clear activity number. You will need to know three things. We love Grant Cardone's book 'Millionaire Booklet". He explains that if you want to be a millionaire, just simply do your math. There are so many ways to make $1 million dollars. Ex: Sell one product that cost $1k, to 83 people, each month, for 12 months, congrats, you're a millionaire. You can do the same math in your business. What does it take in your business to do your goal?
3. Set Your Launch Date (Pre Launch)
Now that you're committed, and have a SMART GOAL on paper! It's time to set the launch date. Your launch date should be at minimum 7-14 days from now, more if absolutely necessary . This will give you time to prepare for your "pre launch". The pre launch is a very important part to an awesome launch! This is where we start marketing and connecting with people! Sharing your vision and what you wrote down in steps 1 and 2 with people. Share your story as you use your pre launch time to build anticipation. Be sure to set the end date to you launch, whether it's 30,45, or 60. 90 is usually too long for most people. This is up to you. The newer you are, the shorter the launch period. Sometimes it's a good idea to schedule your launch in accordance to the next event you are attending. This is a great idea and really commits you to success! But for now the PRE LAUNCH starts TODAY.
The pre launch is where we make our first list. The list of low hanging fruit. Who do we know right now that we could expose our products to? We want to let these people know that something BIG is coming and they are the first to see it before we go live to the public. This creates some awesome urgency. With your marketing, our mission is to create content over this pre launch period, with videos, social media post, etc that something big is coming on xyz date!
Hollywood is the best at this, the newest movie release starts creating attention and curiosity months before the movie release date. How well they pre launch can determine box office numbers. Remember, for most people, 90 days is usually too long to launch. We have found that 60 days is long enough, tops. Then take the next 30 days to reflect, regroup, see where you can make adjustments, and prepare for your next launch. Then do it over again.
Some suggestions that can really make a difference in your pre launch. Create a movement, or project that people can get behind. Ex: Boss Moms Movement – Helping 15 New Moms Avoid Sending Their Kids To Daycare
4. Pick Your Incentives.
This part can be really fun!. Its time to get clear on the incentives that you have an opportunity to win at the end of your launch. Some can include cars. all expense trips. bonus cash. exclusive retail prizes. They can vary from company or opportunity. Look for special promotions. Often companies has these, or your team or sub teams within the large team! Once you know the fun prizes up for grabs over the next 1-2 months it's a great idea to vision board your incentives. This is an important step to not skip (don't skip any of them). Its really easy to sink into a low energy of "I never win anything" or "these are for someone else". Use this step to expand your vision and the belief in yourself!
If your launch does not involve a network marketing company or online opportunity, you may consider creating your own incentives if you hit certain goals along your launch.
5. Set Activity Rewards.
This is a very important part as well. We love to reward ourselves for a job well done. Sometimes even if we don't hit the tangible money goals that we set above , it's a good thing to pick something to reward yourself or family with. So what is your reward going to be for the ACTIVITY that you've done. Remember, Even if you don't hit the goal. Reward your family. Ex: If there is a new tv we want, we may have the money to get that today, but we set a goal to allow ourselves to do activity to purchase it. You can have a lot of fun with this step! It could mean taking the family to a nice dinner. after your launch is complete, no matter the monetary outcome! Your family sacrifices, time, energy, and lots of other things when you are in launch mode. Let them know that you recognize them for understanding you needed to put some focus into your business. We feel like this is a huge thing that most entrepreneurs miss. Never assume that the people close to you will "get it". They have a much better chance of understanding as they see your activity and get rewarded along with you.

6. Create Your List (Your List Is Your Money)
This is where your money is my friend. Here is where the rubber hits the road! Build your pre launch list & your launch list. Your list is your money. So grab a sheet of paper, or notebook, etc. grab your phone, open up the contacts and start making your pre launch list. Your pre launch list is the top people you know. The lawyers, doctors, sales people, popular friends etc. The people you would want to launch with.  Sometimes this pre launch list is to get you referrals. So do not get discouraged if your pre launch list does not buy. If we can expose them to a tool thats our main concern. These are people that could get your message out to the right people. The pre launch is 7-14 days. So create that list and let them know something big is coming on your launch date. On social media you can also create a ton of curiosity, letting people know you're planning something big .The goal of this list is to create exposure and attention. Not everyone will join, some will just watch, thats good, some will refer others, thats good too! Everyone isn't a lead, but everyone knows a lead. You should add 5-20 new people to your list each day. You can do this using any social media platform and connect with them by sending birthday messages. The question at the end of your launch will be be how many appointments did you make with the names your list? How many people on your list saw your video/presentation. How many people on your list went through your enrollment process, whatever that is.
For those really building their business online the right way you should be building your email list! We use Aweber, to build our email list but you can use Get response, Mail Chimp. or any other autoresponder you choose. We just like Aweber for most situations. Remember you don't own any social media platform. Although you can have lists in different places online. Your email list can never be taken from you.
7. Time Management (Launch Schedule).
Now that we know the details, its time to do the work. But when? You may work full time, have a busy family, etc. We all have lives, and the same 24 hours each day to work with. Its just a matter of what we do with it right?. Set the time for your business, approximately 2-4 hours a day. It does not have to be 2-4 consecutively. You can work in small spurts of 15 – 30 minutes during the day and before you know it you've gotten 4+ hours of highly focused work. Be sure that you have zero distractions in your short work periods. You can use your lunch break, work breaks, etc to fit in these short periods. For us, while working 70+ hours each week at our jobs, we would work 2 hours each night on building our businesses, and 4+ hours on weekends. The best way to manage your time is to first understand where all your time goes. For a couple of days track what happens each hour, for 48 hours. Then you will see where you have free time. Now simply place activities that must be done in these 15-30 blocks of time. Each 24 hour day has 96 separate 15 minute blocks. Its your choice what you do with them. What should be doing each day? Adding people to your list, presenting to quality talking to prospects, Connecting with customers for testimonials, social media post, videos, studying/reading (Mastering your craft) are just to name a few things to add to your time management chart.
8. Create Accountability.
When we created our ILCU VIP Membership, one thing that we knew would set it apart from any other online community was mandatory accountability partners. Each new member is assigned a partner to work through ILCU together. This makes a huge difference in the results of our VIP members. We wondered to ourselves in development, what makes some people out last others in the long game of being an entrepreneur? There are a few big things, but one major key is accountability and having a good accountability partner.
You're not alone! This is so huge! We can't tell you how many people think they are alone in their launch journey! You are not alone, anytime you feel like you are, come back to this post! Connect with leaders, sideline, crossline, upline, others in your niche, connect with people who can offer insight and find creative ways for them to help you during this stretch. You may be thinking, "why would they help me?" The above details are evidence that you're serious! and have a schedule for them. Your job in this step is to find an accountability partner or two. Meet 1-2x each month, for about 15-30 minutes with your new partner. Share ideas, and wins with each other. But the main thing is that you are held accountable for your activity. Remember, your job with accountability is to NOT just receive. Its a dual relationship. Be sure to provide just as much value or more to your accountability partner
9. (Social Media) Marketing Game Plan.
Social media game plan! We normally don't have a content calendar, we are pretty laid back with social media. Post when you have something to say. But during a launch you need to up your intention and focus. What you do with curiosity post and live videos is huge. Post 1 curiosity post each week with a strong call to action about your business/ product (See Curiosity Post Episode). With live video you can choose how many per week you do in total, but one live video each week that its about your business/product/journey. Over the next 30 – 60 days, set a tentative Facebook/IG Live schedule. We suggest 4 -8 Facebook lives over a 30-60 day launch. Write out your 30-60 social media marketing plan. How will you get people to create conversation, watch your video, & buy your product/service? We suggest posting 1-3 on facebook during your launch, 1-2x post on IG during your launch, and if you do youtube 1-2 videos per week. Some example launch videos you can use are a Vision video, My story video, Why I am doing this video, What it is video, Wow video, Testimonial and/or interviews. The most important thing is your action on this step. Perfection is not required. Progress is king!
10. Celebrate Daily.
Please do this step, it may sound a little weird, it may be really tempting to skip this step because it is so simple, but set an reminder or appointment at the end of the day in your phone, and celebrate what went well for the day. It may read "Gratitude Alert!" This keeps you focused on progress instead of thinking about everything you may not have accomplished for the day. Celebrate on social media and with your accountability partner. This creates some awesome accountability with yourself and will tie a bow on your success through this launch.
You are now fully equipped to have a successful launch to your business online. What you do with this guide is up to you! Will you make it to the end of your launch? Will you follow these steps, or only do the things that you are comfortable with. You may not be making an extra $10k/mo after your first or second launch. The goal is to keep making progress. Keep launching! If you're in network marketing, keep helping others launch and master this process! The goal with each launch is to add more people to your list/audience, create a better connection with those people, and solve more of their problems.
Make sure that you commit and never give up! If you would like some extra help with your business and working on what we just spoke on head over to our ILCU Coaching Page to learn more!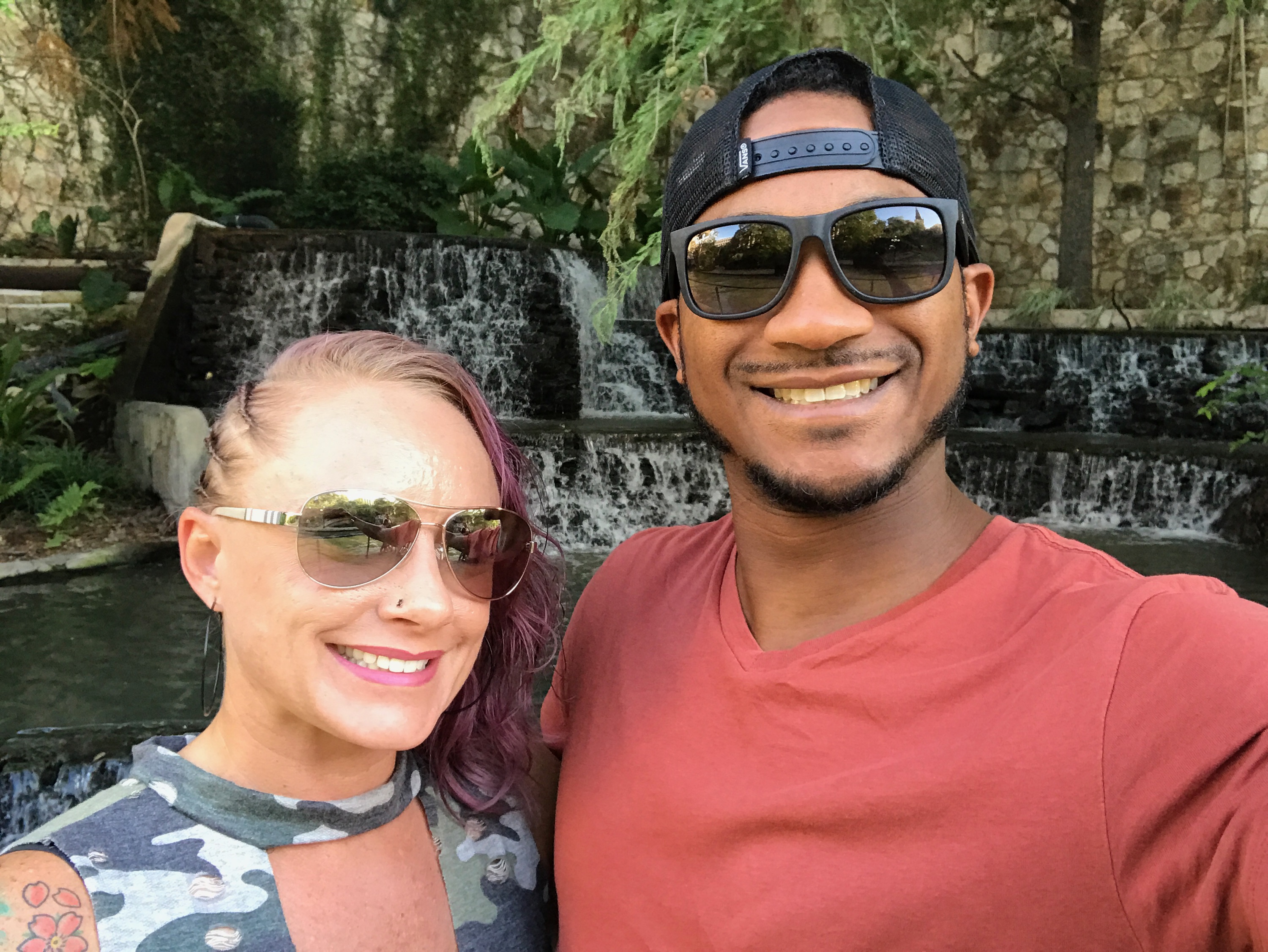 Lifestyle Is A Choice, You're Just One Choice Away…
PS: If you have NOT recruited 10 people in the last 3 months of your network marketing you may need a NEW strategy for your social media marketing. This ONE thing could change your growth online. Check It Out Here