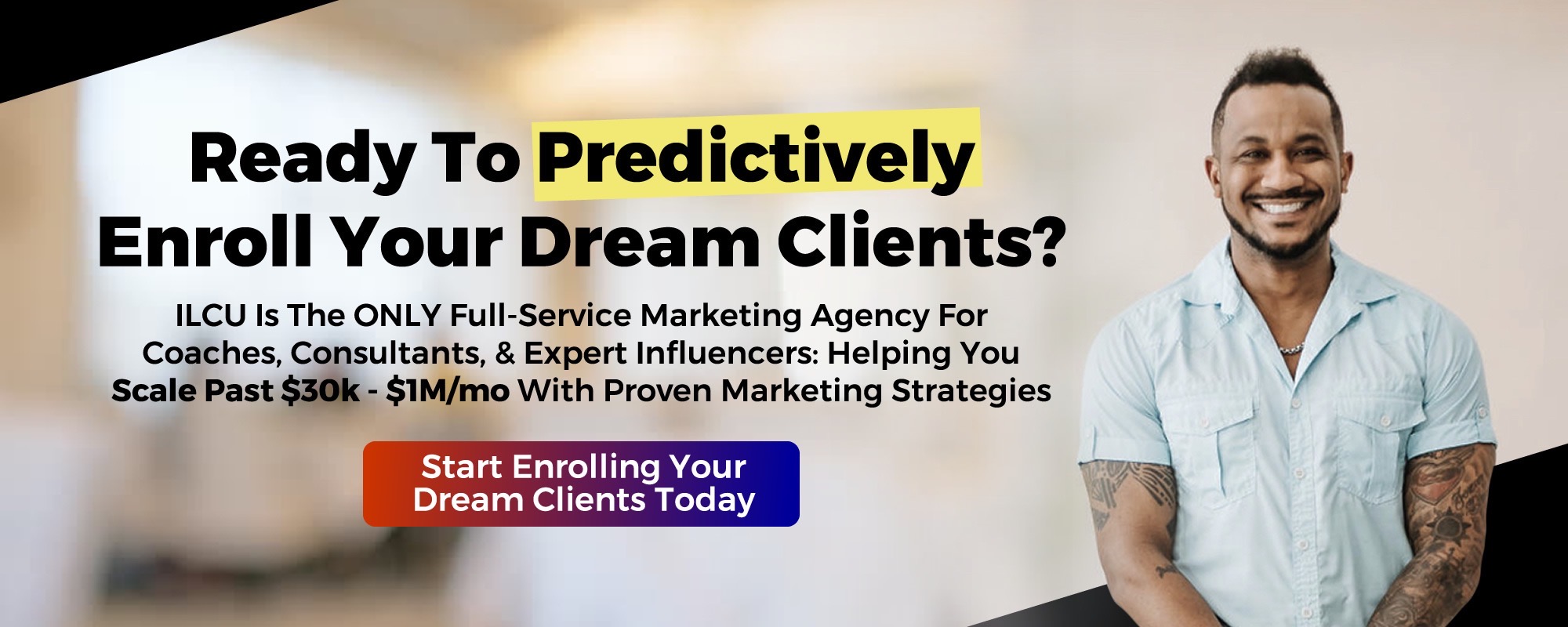 TAKE THE ILCU CLIENT 14 DAY BLITZ TODAY TO EXPERIENCE THE
VIDEO TRAINING: How To Enroll Your Next High Ticket Client In The Next 14 Days or Less:
(Without Spending A Dollar on Ads or Wasting Time With Dead Beat Prospects)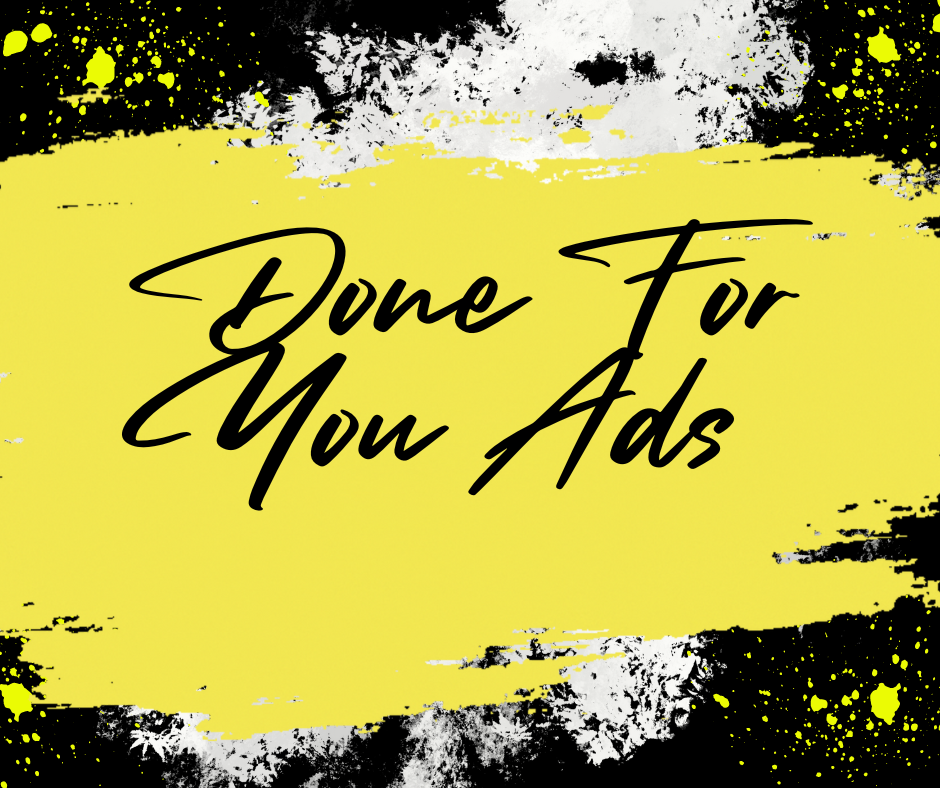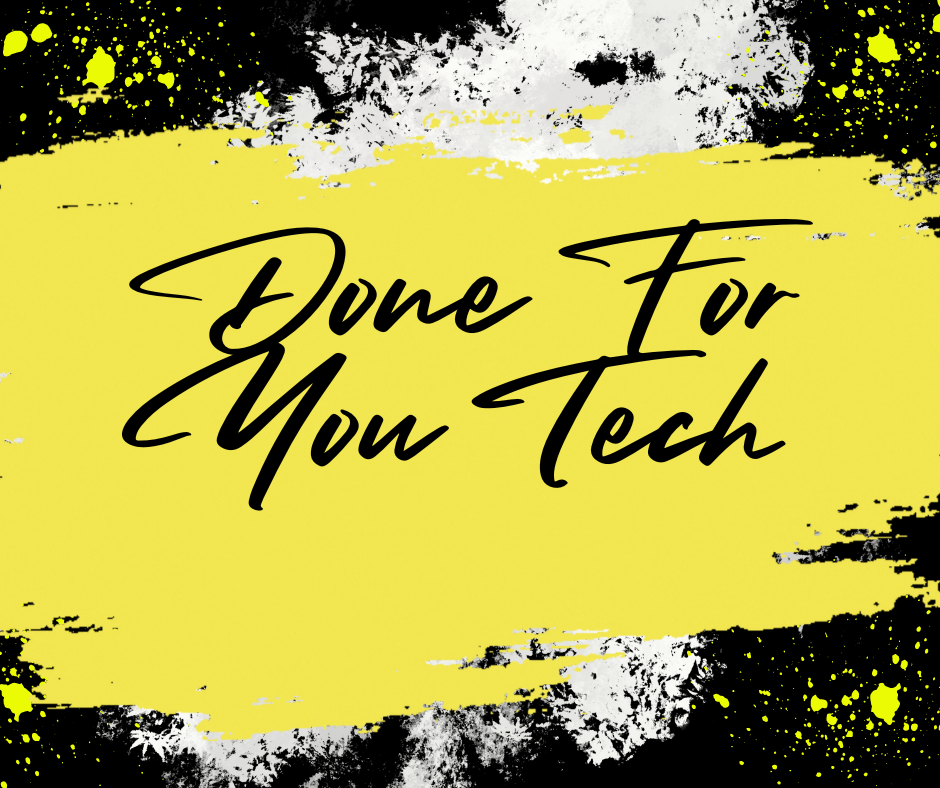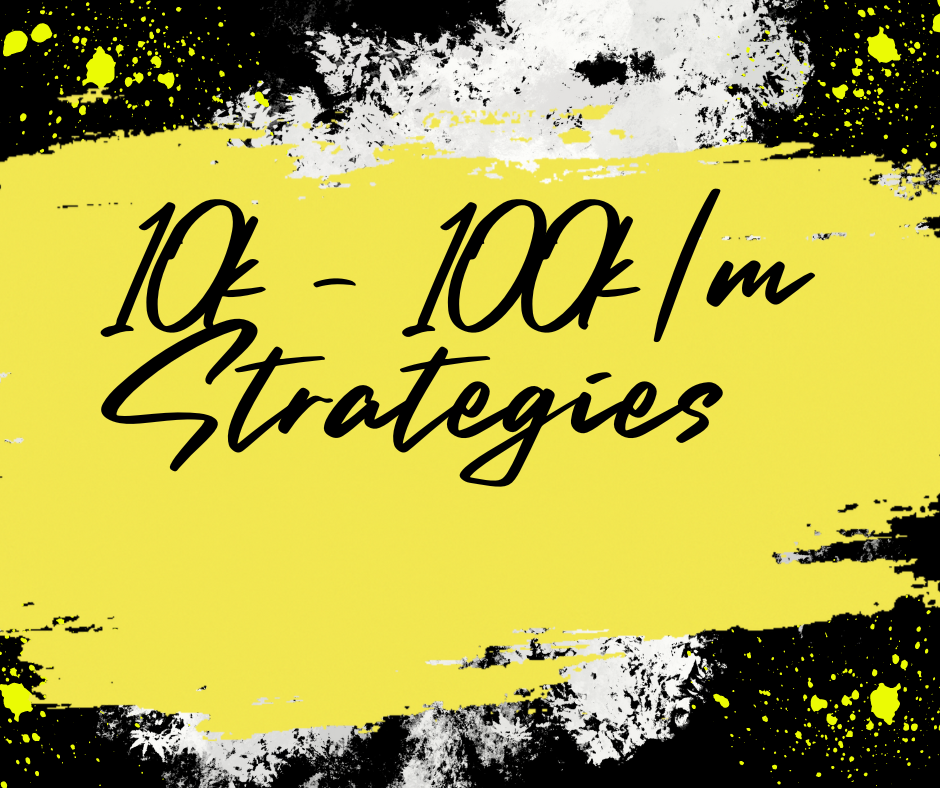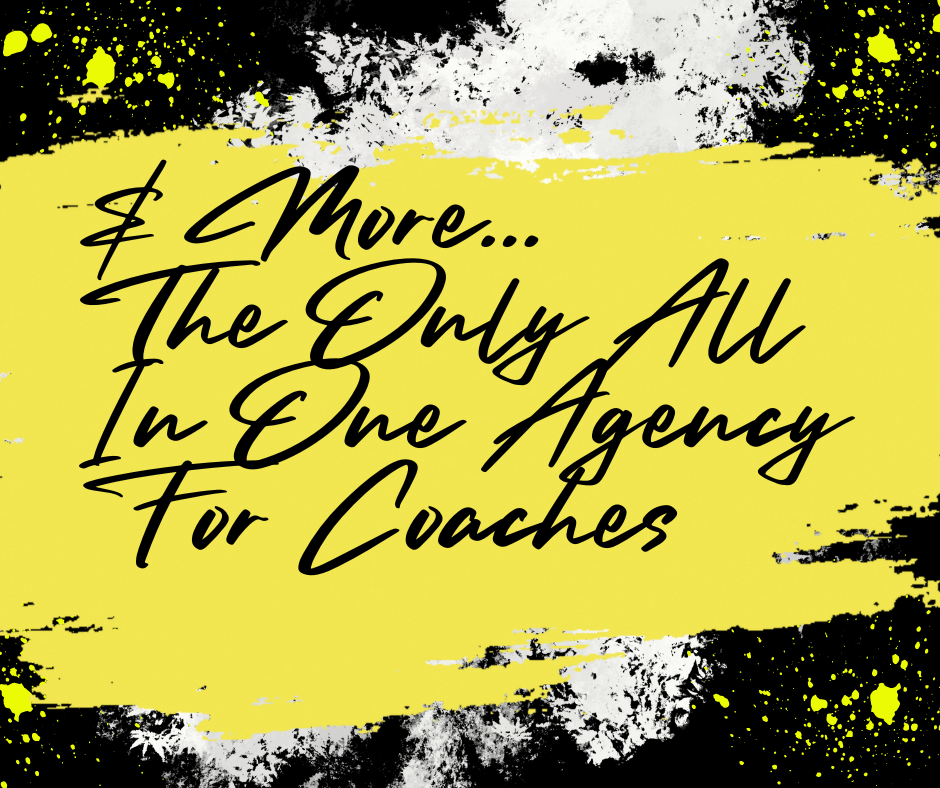 Our team of personally trained experts will help you lay out a clear marketing, sales, and scaling plan for your business for exactly where you're at right now to help you get where you deserve to be FASTER!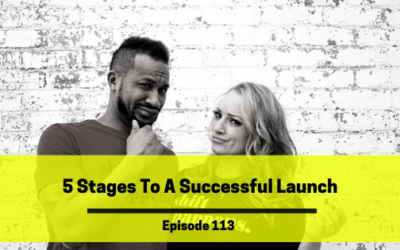 Show Notes: You cannot be afraid to sell. Don't live and die by the "launch." Plan out your launch and offer. Awareness - get your message right around the problem you solve. Build Anticipation - make sure people know something big is coming. Acquisition ...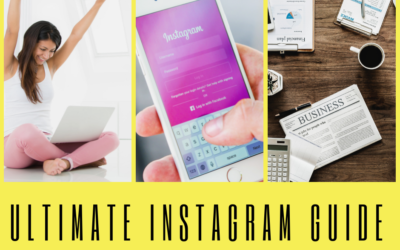 How To Grow Your Business Using Instagram (Instagram Ultimate Guide For Entrepreneurs) This post will cover every question you have about Instagram and how to grow your account to your first 1k - 10k followers. For easier access to this info, download a free copy of...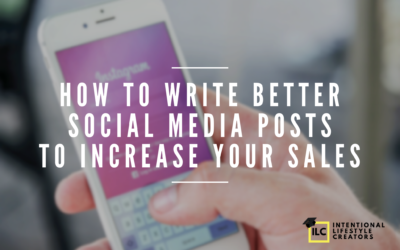 Do you ever wish you got way more engagement on your social media platforms? Do you see other entrepreneurs monetizing their audiences way better and actually growing their business using social media? If so, today we are going to help you write 10x better social...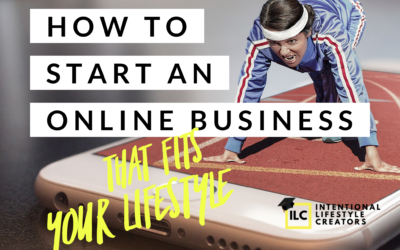 Part 1 - Mindset Can You Really Start Your Own Business Online? Are you sick of going to work every single day and not feeling fulfilled? Maybe you like your job, but you have always had this itch to start your own business. However, the thought of investing hundreds...

Ryan and Wesley are heart centered leaders I have had the privilege of working with. Watching them really grow in this profession and honored to call them friends. If you are thinking about working with them take that next step.
Wes & Ryan keep me laughing and some of the best coaches and trainers in this industry. The amount of love and effort they put into getting their team, clients, and audience results is what this amazing industry is all about. If you work with Ryan & Wesley, and are coachable, you'll love every second!
If you're looking to expand and explode your business, ILC with Ryan and Wesley is the place to be. I have watched them grown into network marketing powerhouses over the years and by learning from them you're learning from the best!
Ryan & Wesley are amazing marketers and leaders for the online marketing industry. They really do care about their people and are always looking to provide solutions to help them get better results. I love how fun they make this profession.
The training and coaching ILC offers is professional, eye opening, and fun! It truly feels like a family. Ryan and Wes teach from their heart and it's refreshing to work along side two people so passionate about helping others … exactly what this industry is about.
I have seen Ryan & Wesley over the last several years grow at huge rate to where they have now built an amazing brand and become amazing leaders in the online business space. I don't give out testimonials very easy, so I can assure that if you want to tap into somebody that's doing the deal and has results to prove it. Ryan & Wes are your key!
This error message is only visible to WordPress admins
Error: No feed found.
Please go to the Instagram Feed settings page to create a feed.

Want The Exact Checklist For Launching Your 7 Figure Coaching Business?
Download Our Impact Launch Formula Checklist 
14 Days To More Attention, Leads, & Sales Online In Just 27 Min Per Day
(Without Spending A Dollar On Ads Or
Chasing Dead Beat Prospects)