EP 5: Automate Your Instagram Marketing w/ Tyler Chartier
Today you will discover how to build a loyal following on IG who actually want to buy from you!
Secret 1 – How to transform IG into a lead generation machine
Secret 2 – How to increase your engagement to connect on a deep level with your audience.
Secret 3 – How to use Hashtags to attract the perfect people to your IG channel.

Before we dive in be sure you are subscribed to ILC TV to get all our content and online biz updates! AUTO YOUR IG
Let us know what you want to learn most with IG in the comments! For the video of this interview, head over to our YouTube channel.
Q1: How long have you been an entrepreneur? What was life like before Instagram?
Tyler Joseph Chartier, 27 years old from northern Michigan. I wanted to do something important in my life, so I joined the airs-force.
I spent 6 years with the air force before moving to Utah, It happen to be the network marketing capital of the world so I was introduced to a new way of thinking.
That led to me wanting to create a different type of life and now I have been incorporated working for myself for 3 years.
Q2: How did you find out Instagram was the tool / business for you?
I dabbled in a few things and testing a lot of different things to see what sparked my interest the most. I spent a-lot of money. I did drop shipping, online opportunities… I just knew I had two options. I could either go back to school or go into the entrepreneurial race. I become obsessed with social media, not just instagram!
When I discovered hashtags and how they work I knew that this was a tool I could create something special around.
There are thousands of mini business models inside of this one model and thats what excites me.
TYLER TIP 1: You are never waisting money as an entrepreneur. There is no such thing of wasting money as an entrepreneur. You are simply spending money on finding out what you like, don't like, and information.
TYLER TIP 2: Learn from all your mistakes. Thats the path to success. Money is easy to make as an entrepreneur. Easy come, easy go. Be willing to make mistakes faster than your competition.
Q3: Whats the first thing we need to start on instagram?
The very first step that I take when I work with someone is a biography audit.
Are people going to click the follow button or are they going to leave your page? And if so, why?
"Am I getting this person's attention?"
First, you must get clear and concise with your mission. What is the purpose of your business and how do you want to help the world move forward
What is your STORY? IG is a place you can share your STORY through photos (and video)
Next, relate your biography to the content.
Q4: How do I find out what to post?
Pay attention to what works for you and what does not works
Aesthetics are key on instagram.
"The new currency is attention and trust"
Q5: What do you recommend for your biography link?
If you have read Gary V's book, you'll understand the concept of Jab, Jab, Left Hook. Your conversion from new follower to raving customer, for the most part, should not be within 24hours. It should be in 1-6 months. We are looking for long term committed customers for life.
I recommend using a company called LinkTree. LinkTree allows you to use one centralized link to send your new visitor to 1-5 different links to further the relationship between you and your customer!
You will need to determine whether you want to use a soft call to action or a hard call to action. Soft would be asking someone to visit a blog post, or watch a youtube video. These things are low resistance, free, and can help build the relationship before asking for money, or even for a leads information.
A hard call to action would be asking for email, or phone. Asking someone to spend money and become a customer.
Q6: How many links should you use in your linktree?
In most cases 1-2 good quality lead magnets recommended. I say having 5 is tops for using LinkTree. You want to make sure to have one main offer and one or two low resistance offers.
Q7: Now that we have an idea about our profile/ biography, Whats the next step?
The next thing is just creating Content consistently that moves our audience to call to action (soft or hard)
Its important to understand, we don't want to push people to purchase too soon.
Honestly, Most of my marketing for IG, is done on Facebook, on LinkedIn.
So a big question to ask yourself is, are you marketing your business in the right place?
We have VA that create content, automated services…
People want to long hand things and do things difficultly.
Q8: Should we use Auto Messages on IG?
Tough question, if used correctly its awesome, unfortunately, most people are lazy with their marketing. My best suggestion if you're going to use an auto messenger, get personal and specific.
My next piece of advice, is don't give up after the first attempt. If you want to marry someone, you keep asking for the date!
Ultimately, be less robotic, more heart felt in every piece of your marketing and you'll always come across better than most others that are lazy with their marketing.
The best thing you can do is always under value, over deliver. This is going to help you create the relationship with your audience that will always end with them sending you money, referrals, and testimonials.
Q9: What hashtag hacks do we need to know (Don't Get Lazy With Your Hashtags
Education and research are your golden keys to hacking hastags. Most people do not look at (DAPV). Look at hashtags like online digital billboards.
If you have under 100k followers on your account, use hashtags with less than 60k posts. Find something that is related to your keyword, but something branched down that not everyone is using.
Example: #Entrepreneur is too broad/big, #DigitalEntrepreneur would be better. Continue to mine down your hashtags.
Ask yourself, what are customers looking for? For me, I'm selling time, I'm showing my clients how to break into hashtags scale their business without the headache of doing it themselves.
– How many Hashtags Do I Use?
You want to max out your hashtags. Use 30 each post, but having a data base of hashtags that you filter through all your post is recommended. The algorithm works on momentum so the more you can create the faster the growth.
– How Can People Automate Their Instagram Growth?
First, I alway like to say we work from a place of under value, over deliver. If you spend $100 with us, we want you to make $5k. So we developed a software and network to help people automate their marketing on IG.
Its an Infrastructure of software and virtual assistants that together can do over 40k actions a month to a single IG account and not seem robotic at all. Its a complex design with a simple result geared to save time, get serious results, and help you spend more time on what you're good at.
Q10: What do you suggest to the person just gettin started as an entrepreneur?
Each day create more and more belief in your product. Do everything you can in the first 2 years to understand what you are selling and your business model.
Its important that you're working on something that you are passionate about. Also you want to be sure you areworking something that you're good at. I am passionate about basketball, but I am not good enough to play in the NBA.
As you show up everyday, and do more, your brand message will get clearer as time passes.
Ulitmately, you have to have something that I can drive traffic to, something thats going to convert people that are watching your content on IG into the type of customers you want.
FOr anyone new to entrepreneurship, my advice, and its not always easy, but be patient, just know the first thing that you do, won't be the last. If you don't try anything, you wont find what you love!
Not being attached to everything, the account, etc So many people lack fortitude,Make your sacrifices now until you don't have to anymore.
So many of us seek security through a job and thats just not the key, security is find, just seek your security through entrepreneurship, it can eventually set you 100% free.
For the the video to this episode CLICK HERE! To automate your Instagram account head over to www.Ilcuniversity.com/IGUPTODAY

We want ILC to be your go to resource for you succeeding as a digital entrepreneur! www.ilcuniversity.com/IGUPTODAY
So be sure to stay plugged in, stay connected, and let us know how we can help you in YOUR business and life.
Don't be shy. Comment below, email us, comment on YouTube, FB or IG. We will ALWAYS get back to you and get you moving in the right direction!
ILC will also provide highly useful, FREE training on our website and youtube channel, plus bonus support with the ILC community!
We believe that ANYONE can create passive income online to create the lifestyle of their dreams, never give up, never settle, be intentional, and always create! You're always one choice away from a completely new lifestyle!
Don't forget! Connect with us on YOUTUBE and on INSTAGRAM – Snap a quick of this episode and share it on your story. Tag us @ilcuniversity and lets continue the convo there!
?
Marketing Show Notes and Resources Mentioned
?

–

? –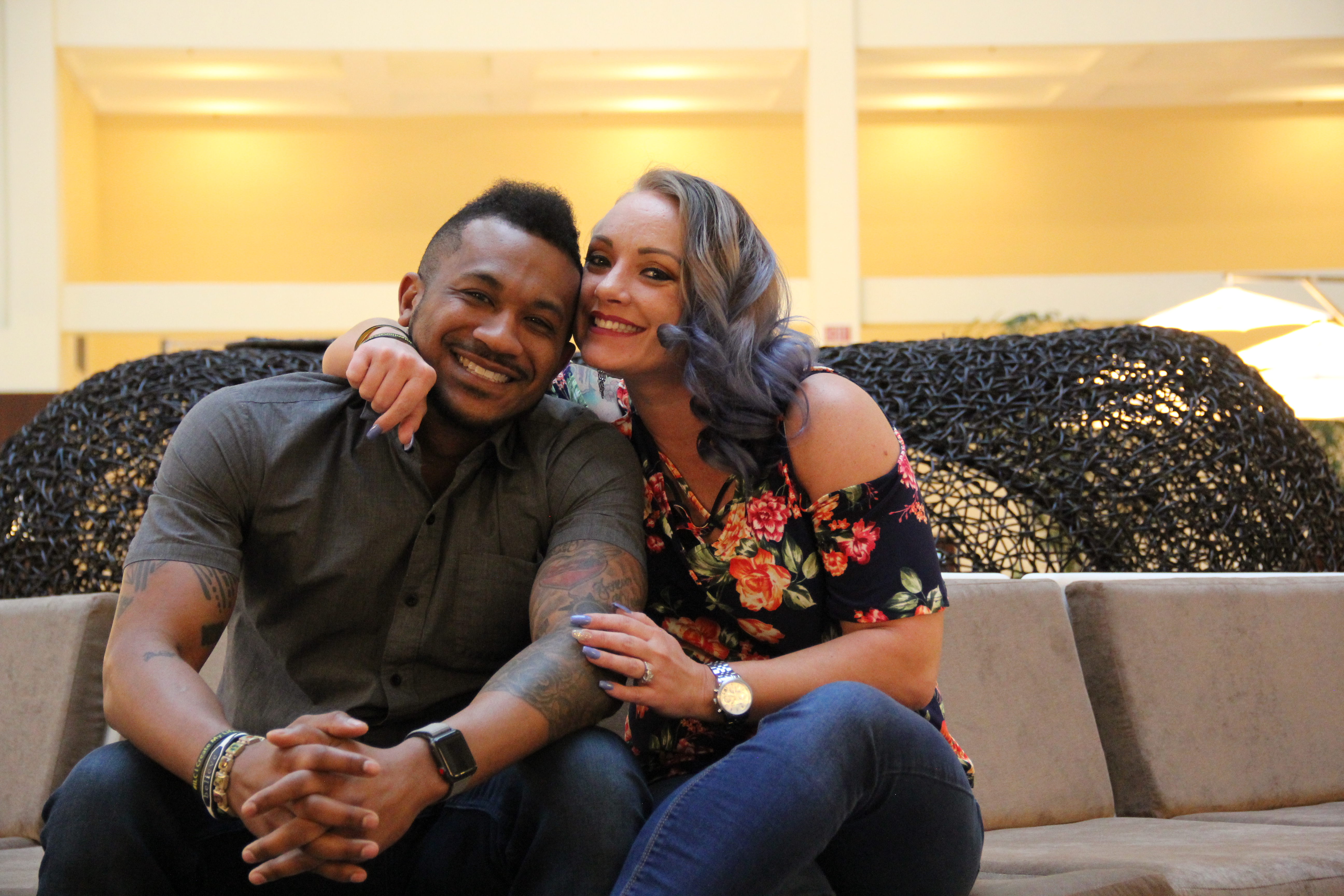 PS: Do you feel like you may be missing out on sales on social media and other marketing platforms? Discover the ONE thing to change in order to increase your online sales this week (Especially if you make less than 10 sales each week). LEARN MORE

Want The Exact Checklist For Launching Your 7 Figure Coaching Business?
Download Our Impact Launch Formula Checklist 
14 Days To More Attention, Leads, & Sales Online In Just 27 Min Per Day
(Without Spending A Dollar On Ads Or
Chasing Dead Beat Prospects)